Facial Services
You'll love my full-service facial treatments customized to your skin by a trusted, highly trained licensed esthetician. Your facial will leave your skin feeling smooth, supple, and amazing.
Facials
I have several facial options that cater to your unique skin care needs. I know that everyone's skin is different, so we get to know your skin and tailor the treatment to help you get amazing skin.
Facial Treatment Options
All facial treatments are 60 minutes with the exception of our Express Facial.
Dermalogica Signature Facial $80
Custom blended facial to meet your specific skin type and needs. Features a thorough face mapping skin analysis, professional double cleanse, exfoliation, extractions (as needed), custom masque, toner, moisturizer and skin protection. Additional products/electrical modalities and therapies may be added to target the individual needs of your skin.
Express Facial $55
This facial is a wonderful lunch time retreat that offers a perfect blend of cleansing, exfoliation, masque, toning and moisturizing treatments for people on the go.
Age Smart Facial $85
Are the signs of aging becoming more prevalent on your skin? Give it a revitalizing power boost with this treatment designed to help firm, smooth, nourish, regenerate and energize while controlling the biochemical triggers that lead to skin aging.
Teen Facial $65
A facial designed exclusively for teens to deal with hormonal changes, which can lead to acne. Your teen will receive education on how to take care of their skin and answers to any skin care questions they have. Recommended for ages 12-18.
Men's Facial $80
This signature facial designed for men includes a thorough skin analysis, deep cleansing, exfoliation, steam, extractions (as needed), a treatment mask and therapeutic massage. For best results, please shave prior to your facial.
Back Facial $85
Want to get your sexy back? This treatment includes a deep cleansing regimen, followed by an exfoliation treatment, pore extractions, and a relaxing, moisturizing massage for your often neglected, always deserving back.
Microdermabrasion
Microdermabrasion gently removes dead skin cells, revealing a healthy layer below. It is a great treatment for concerns such as uneven skin tone, scarring, wrinkles, large or congested pores, or just a desire for soft, smooth skin that glows!
Microdermabrasion Treatment Options
Microdermabrasion $110
Microdermabrasion is a non-invasive procedure that revitalizes dull skin, reduces the appearance of fine lines and wrinkles, acne scarring, and hyperpigmentation. Immediate noticeable results are smoother skin, improved texture, reduced pore size and decreased depth of mild facial wrinkles. This is highly recommended in a series along with home care your results will be extraordinary.
Add-On Neck and Chest for $15
Microdermabrasion with LED Light Therapy $130
Enhance your microdermabrasion treatment with LED Light Therapy. Depending on your skin type either a red or blue light will be used. The red light is used treat anti-aging concerns while the blue light is used to treat acneic skin.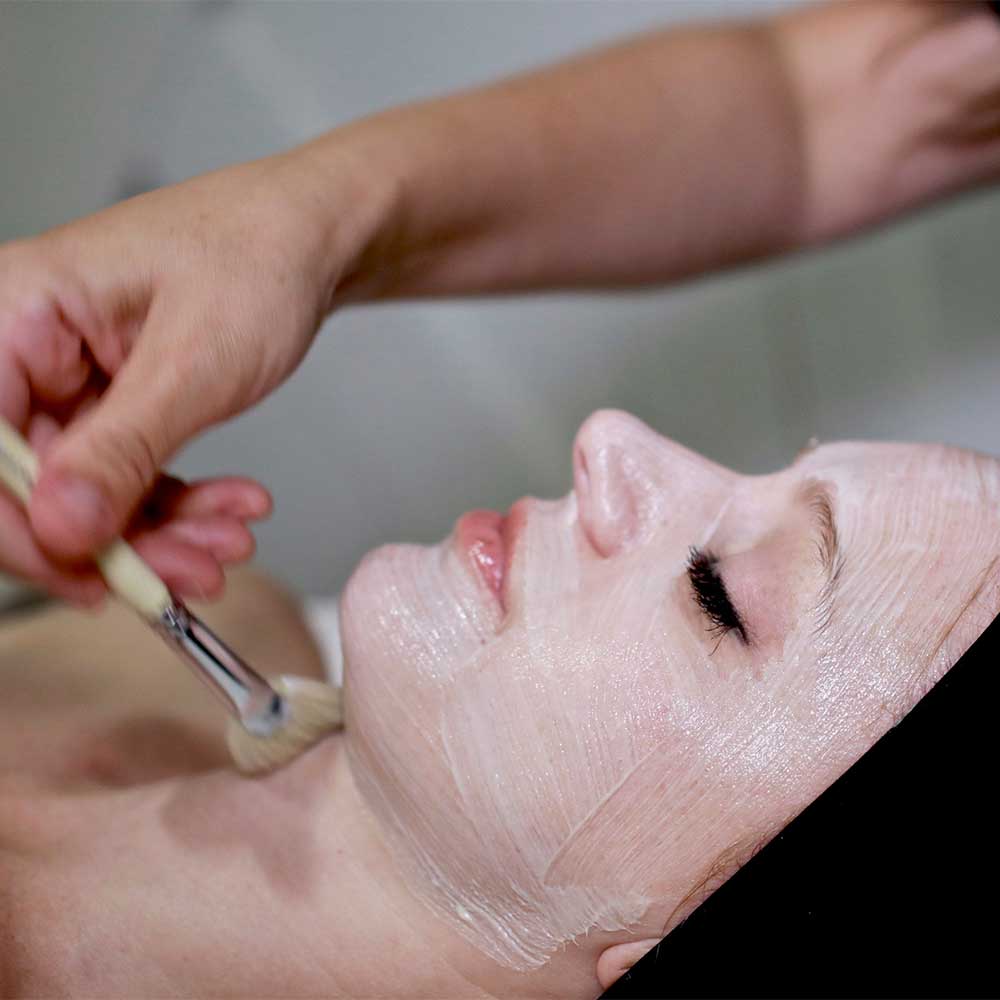 Pro Power Peel
We create tailor-made treatments that get real results using Dermalogica's professional-use-only formulas designed to help you get the healthiest skin ever.
Pro Power Peel Treatment Options
Pro Power Peel 30 $75
Our strongest and fastest peel yet. In this express 30 minute treatment, a customized peel will be created to instantly rejuvenate and refresh your skin. Ideal to target lines and wrinkles, uneven pigmentation or breakouts.
Pro Power Peel 60 $95
This treatment combines the benefits of our Pro Power Peel 30 with advanced techniques and technologies. Peel results are dramatically enhanced by a deep treatment process incorporating serums, a customized mask and LED Light Therapy to ensure you skin is left clear, smooth, and glowing. You've never had a peel like this before!
Fall Specials
Say hello to fall with refreshed, rehydrated, and renewed skin! If your skin needs a radiant and glowing treatment, our Pumpkin Spice Facial or Honey Crisp Facial is your answer.  Specials going on now through November 30th.
Pumpkin spice Facial - $85
Fall is in the air and that can only mean one thing....Pumpkin! Pumpkin is loaded with vitamins and minerals that can work wonders on your skin. Besides exfoliating the skin, pumpkin can help your skin become smooth and blemish free.
Honey crisp Facial - $85
This facial is designed for the recovery of the skin's microflora after stress which results in a healthy, exceptionally clear and pure skin. A gentle Apple Enzyme is high in Vita C and contains potent antioxidants as well as AHAs to assist in exfoliation. It's warming and nourishing to the skin. The nourishing caramel mask contains Black Bee Honey Ferment which restores the skin's natural microflora and improves the skin's natural protective barrier and provide significant hydration. It leaves the skin feeling purified.
Microdermabrasion Facial - $85 or
Microdermabrasion Facial With LED -$99
Microdermabrasion gently removes dead skin cells, revealing a healthy layer below. It is a great treatment for concerns such as uneven skin tone, scarring, wrinkles, large or congested pores, or just a desire for soft, smooth skin that glows!
What My Clients Say
Your satisfaction and helping you get amazing skin is very important to me. See what my happy clients have to say about my skin care treatments from Google, Yelp and Facebook reviews.
Become A Skin Care by Angelique VIP
Subscribe to be notified of special VIP promotions, facials and waxing specials, and helpful skin care tips delivered directly to your inbox. ♡